Site History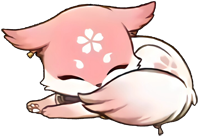 The Genshin Base is a site that contains only the necessary information about Genshin Impact. The site is equally convenient to use both from a computer and from a phone.
We welcome any support. If you want to become a part of our team, arrange a collaboration or just chat, we are waiting for you in our Discord.
Surfing once again on the Internet in search of actual information about character builds, I felt indignant. I spent a lot of time collecting information bit by bit from different places. Badly designed pictures with recommendations for leveling characters, the date of which was almost equal to the release date of the game, or complicated Google tables, funny articles translated by an electronic translator from copywriters for two pennies who have never seen the game. Unable to endure it any longer, I called my few comrades together and announced: we are making a site on Genshin. We start today.
A week passed and we started. First of all, we decided to make a page with builds. Based on one of the few usable tables, I came up with a universal character page design. It turned out that for such a design, information from the table alone was not enough — we had to take information from four more sites.
The result is a section that contains the detailed information needed to level up and unlock the potential of a character. For each character defined the team roles. For each role there are lists of recommended artifacts, weapons, talents, as well as tips for playing this role.
For each artifact, weapon, or material needed to upgrade a character or weapon, there are cards with a detailed description and information about where this item is obtained. Also, for artifacts and weapons there are always character recommendations.
But this seemed to us not enough. The site, consisting of a single section, looks somehow dry. We started thinking about what else to add. After analyzing our needs as players, we came to the conclusion that it would be good to show on the main page information for game planning. Firstly, we add a block with information about what is farmed today and tomorrow in dungeons, so users can plan where to spend the resin, and the time until the end of the day on different servers. Secondly, we designed a block with a summary of the character build. At the same time, a system of favorites appeared: now any character and any material can be added to favorites. Selected materials are highlighted on the main page. Information about selected characters is also displayed there.
The last thing I added was the Alchemy Calculator. A third of our team of three people laugh at him, but I find it extremely useful. It is designed to simplify the calculation of the necessary resources for leveling up talent books, as well as materials for characters and weapons.
We have many plans for the future. Our goal is to make the most complete and useful site about Genshin. And we need your help. Message to us on Discord if you want to participate in the development.
28.03.2022